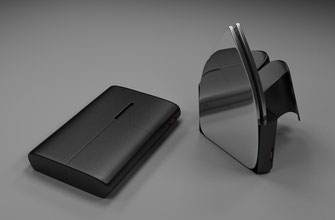 This amazing folding travel iron is ready to go with you in a very small package.
A really hot (sorry) product designed by Apostol Tnokovski, an industrial designer in Macedonia(!), operates with 2 plates separated by a spring mechanism..
You can place a shirt collar between the plates and gently toast it flat! 
And it operates with both a standard electric plug and batteries!  Wow! 
A perfect gift for the travelling Iron Man (or Woman) in your life.
From Behance.