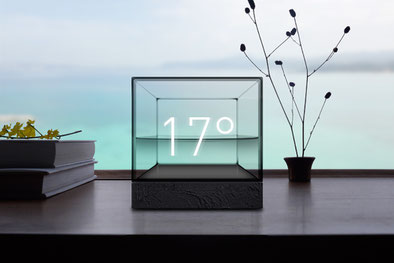 Designer Yu Zhuang apparently thought it was too much trouble to check the Weather Channel or even look outside and, thus, The Weather Cube was birthed.  An ingenious device with built-in ultrasonics,
this functional objet d'art mimics the external elements to visually indicate
foggy, sunny, rainy, and other variations, plus displaying the date and time!
In truth, we all know how overrated windows really are... 
From Yanko Design (http://www.yankodesign.com/2016/02/19/a-new-way-to-weather/).