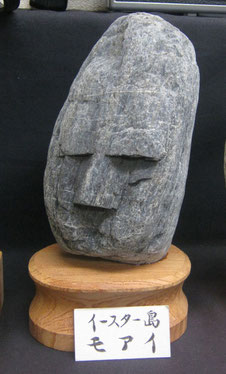 So, I'm stretching format here because I ran across a really amazing museum in Japan named
the Chinsekikan (which means hall of curious rocks).
It's chock full of 1,700 jinmenseki, or rocks with a human face,
including celebrity lookalikes like Elvis Presley(!). 
Some require a little (or a lot of) imagination, but know that
only rocks that are formed by nature are allowed to grace the museum's shelves.
If you visit, you'll see 50 years' worth of collecting!